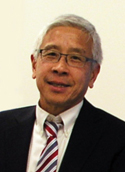 Turn the Tide
A Call to End the Opioid Crisis

Dear Colleague:
Vermont – like other states across the nation – has been struggling with an epidemic of opioid use disorder. This epidemic is caused in part by mis-prescribing or over-prescribing opioid drugs to treat pain.
All the evidence now shows that opioids can be addictive even when prescribed for legitimate pain, and even with the first dose taken. In Vermont, we are seeing lives damaged and lives lost – more than 400 deaths from opioid overdose since 2010.
We must stop this now. I ask you to join U.S. Surgeon General Vivek Murthy, MD, MBA and me in pledging your commitment to reverse this deadly trend. Please, take the pledge at www.turnthetiderx.org. Know how to treat pain safely and effectively. Screen every patient, every time. And treat opioid use disorder as the chronic disease that it is.
Harry Chen, MD
Vermont Commissioner of Health
Save
Save